Our Doctors
Highly Skilled, Highly Certified and Highly Trusted
An optometrist is a medical professional who provides primary eye care.
An Abney Amstutz optometrist is so much more!
An Abney Amstutz optometrist is a doctor who provides a wide range of care for your eyes, from regular checkups to help keep your eyes healthy, to quality glasses, contacts and the latest treatment and surgery to help you see better.
Unlike the big-name, high-volume eye centers, Abney Amstutz optometrists take the time to listen and to understand your vision needs, so we can make sure they're taken care of right.
And because Abney Amstutz has a whole team of optometrists, no matter what's wrong with your eyes, we have a highly skilled doctor who's here for you and ready to help.
See what really makes Abney Amstutz optometrists so special.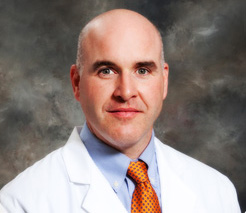 Dr. Abney is a 1995 graduate of Western Kentucky University and a 1999 graduate of Southern College of Optometry. He earned his Master of Business Administration from Western Kentucky University in 2015. Dr. Abney completed an externship in 1998 at Commonwealth Eye Surgery in Lexington, KY, and an externship in 1999 at Kentucky Eye Health Centers in Benton. In 1999, Dr. Abney became the Center Director of the American Eye Institute in Evansville, IN. There he coordinated and co-managed ocular surgery cases including LASIK, PRK, RK, Refractive IOL placement and cataracts. After leaving this location, Dr. Abney moved his family to Leitchfield. Dr. Abney opened his second clinic in Brownsville, KY, in February 2010. In 2012, he co-founded Meade Family Eye in Brandenburg. In 2015, he purchased Dr. Billy Andrews' office in Horse Cave and now co-owns Abney Amstutz Eye Centers. He practices comprehensive eye care for pediatrics and adults including surgical co-management, specialty contact lens fittings, low vision rehabilitation and ocular disease management. He also provides eye care to several area nursing homes. He served as the President of the Kentucky Optometric Association, President of the Leitchfield Lions Club Board of Directors, President of the Grayson County Chamber of Commerce, Chairman of the Twin Lakes Regional Medical Center Board of Directors and board member of the Leitchfield Planning and Zoning Board of Directors. He also currently serves on the Grayson County Board of Education. He and Dana reside in Leitchfield with their children, Paige and Payton.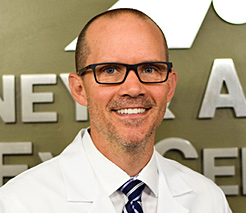 Dr. Amstutz is a 1996 graduate of the University of Evansville and a 2000 graduate of the Indiana University School of Optometry. He completed externships at EyeCare Consultants of Evansville surgery center and the VA Medical Center in Fort Wayne. In 2006 he became the founder, owner and CEO of Focus Eyecare Center in New Albany. Dr. Amstutz and Dr. Abney formed their first business partnership in 2011 with the formation of Meade Family Eye in Brandenburg. Dr. Amstutz moved to the Leitchfield area in 2014 and is now co-owner and partner of Abney Amstutz Eye Centers with locations in Leitchfield, Brownsville and Horse Cave. He provides comprehensive primary eye care for children and adults including ocular disease management, treatment of eye injuries and infections, and specialty contact lens fitting. Dr. Amstutz has been certified by the Kentucky Board of Optometric Examiners for Expanded Therapeutic Laser Procedures and has a laser unit on-site at the Leitchfield office for patient convenience. With the laser he performs procedures for glaucoma treatment and cataract post-operative management that may have previously required the patient to travel to Louisville or Elizabethtown. Dr. Amstutz is also co-owner and partner of Meade Family Eye in Brandenburg.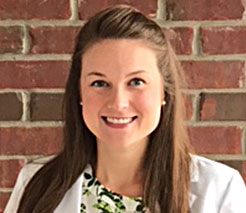 Dr. Baird received her undergraduate degree in biology from Samford University. She received her doctorate of optometry from the University of Alabama at Birmingham School of Optometry in 2017. She is from Birmingham, AL. As part of her training, she completed externship rotations with a pediatric specialist and at the VA Hospital in Birmingham. Dr. Baird, who joined our Brownsville office in 2015, is the newest addition to the Abney Amstutz team. Through Fellowship of Christian Optometrists, Dr. Baird helped provide eye care and glasses to patients in Nicaragua.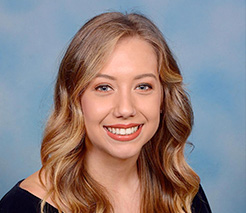 Dr. Newcome is from Lebanon, KY and is a 2015 graduate of Western Kentucky University where she studied biology and chemistry. She received her doctorate of optometry from Southern College of Optometry in Memphis, TN in 2019. During her studies, she also participated in humanitarian eye clinics in Dominican Republic, Nicaragua, and Colombia with Student Volunteer Optometric Services to Humanity (SVOSH). Dr. Newcome completed her externship training with Bennett & Bloom Eye Centers in Louisville, KY and Eye Care Center in Richmond, KY. She loves to go hiking and can't wait to explore more beautiful areas in Kentucky.